WISE – Women: Innovative, Successful, Empowered
On March 1, 2021, the Erasmus+ WISE project was officially initiated. Six women representing five European countries have set to support crafty and artistic women in their endeavor to perfect and sell their art and to create their own jobs in the process.
We Are Entrepreneurs (Denmark) is part of a great consortium led by Versli Mama (Lithuania) and that includes Step by Step (Iceland), ANKA (Greece), ETN Management (Italy) and Lithuanian Artists' Association (Lithuania).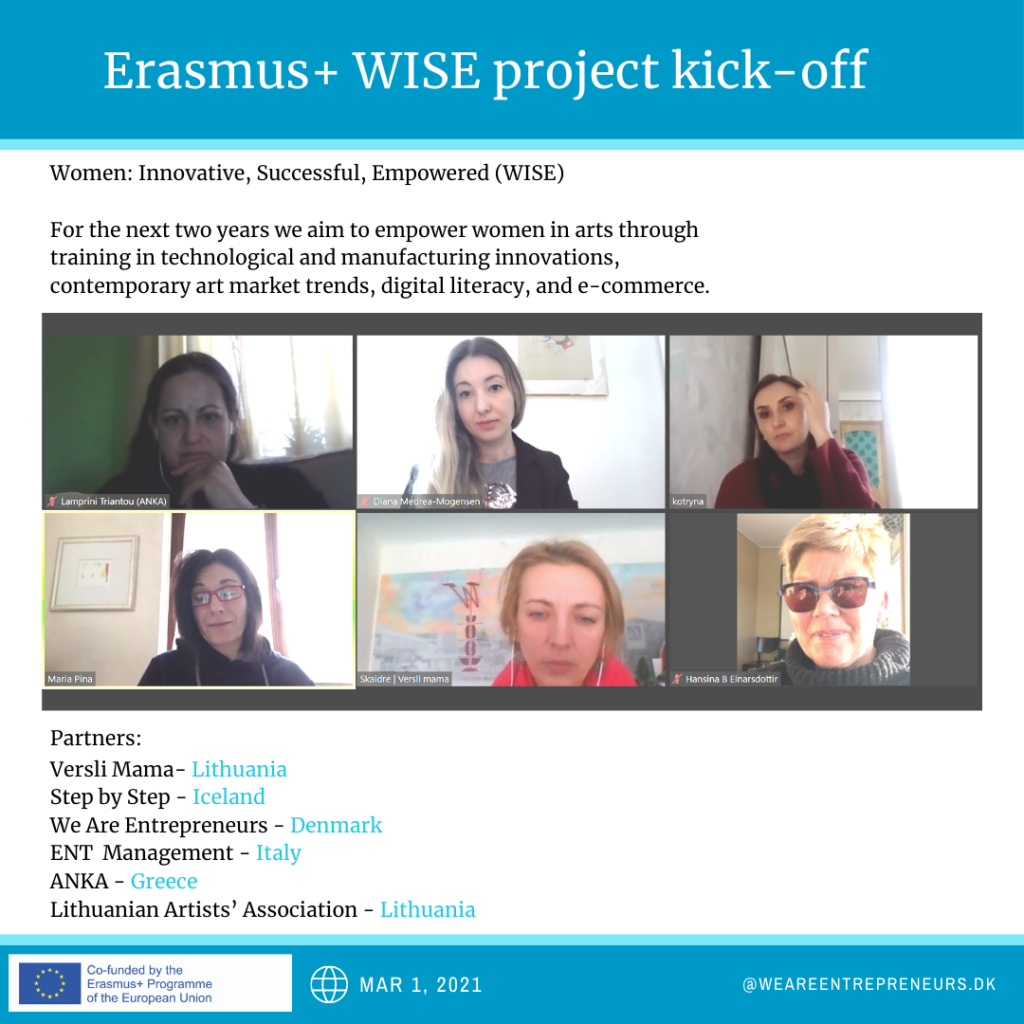 About WISE
The idea behind WISE (Women: Innovative, Successful, Empowered) is to empower crafty and artistic (C&A) women through practical training in modern artistic approaches, technologies, and innovations. These basic skills and key competencies will be gained through training in digital literacy, e-commerce, and modern trends of creative industries.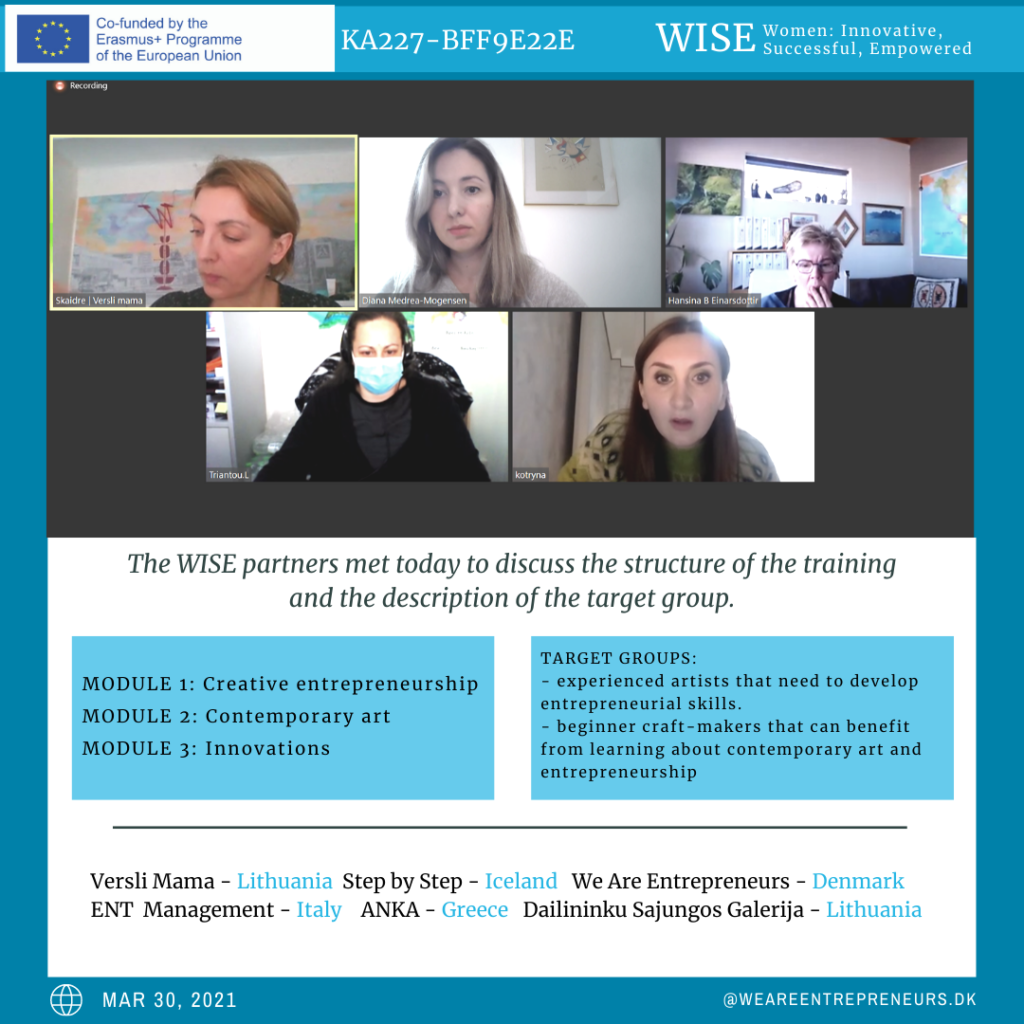 News from the development of this project will be posted as they occur.