ENTER partners and guests met to get a "taste" of the Self Awareness diagnostic tool. They need to have a good understanding of this tool to train the mentors and trainers in their own countries/organizations. The translation and adaptation of this tool are part of IO 01.
The participants took the Self Awareness Footprint® questionnaire that measures the job candidates behavioral foundations allowing the interpretation of a wide range of aspects including:
working style and value to employers
communication style, motivators, values, beliefs
the approach to new learning, skills & challenges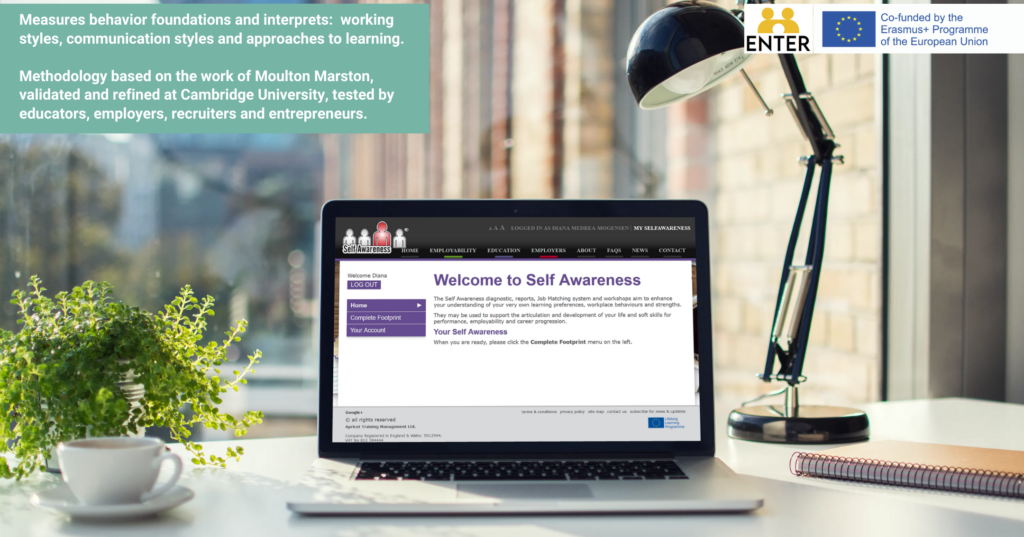 The report generated identifies the predominant personality style (DRIVER, INFLUENCER, STEADIER, and CALCULATOR), it lists qualities and foundations of the candidate, and it gives a list of practical advice to consider in a job interview.
The partners had great discussions about the insights that the diagnostic tool provides, as well as its application in a career training/mentoring situation.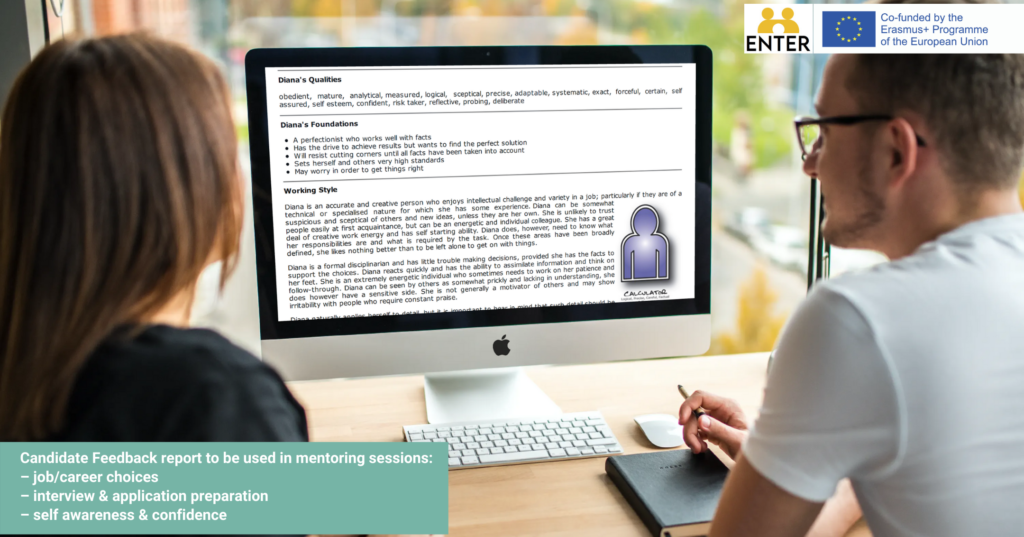 Thank you Jackie Rawling from Apricot Training Management Ltd. for the presentation of the Self Awareness Soft Skills diagnostic tool.