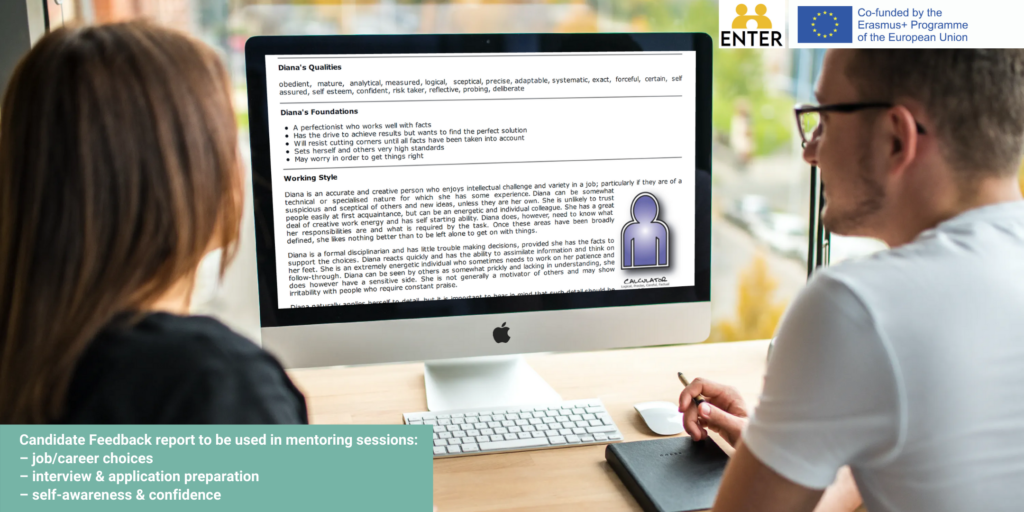 Yesterday I got to try out the Self Awareness Footprint® as part of the adaptation of the diagnostic tool in the career mentoring training program we are developing in the Erasmus+ ENTER project.
Like all of us, I took many personality tests and, by now, I have a pretty good understanding of my attributes. This tool, however, is designed around the qualities and working style making it very specific for recruitment and/or career guidance.
My results are featured in the last photo below, and I think they are very accurate. Another awesome feature in the interview-related advice I got at the bottom of the report, making this report not only informative but actionable.