In the world of education, where the pursuit of knowledge meets the challenges of funding, finding the right resources can be a game-changer. As the deadline for European funds approaches (Oct 4), we're thrilled to share why we, as an education company, have chosen this path and how it's transformed our journey.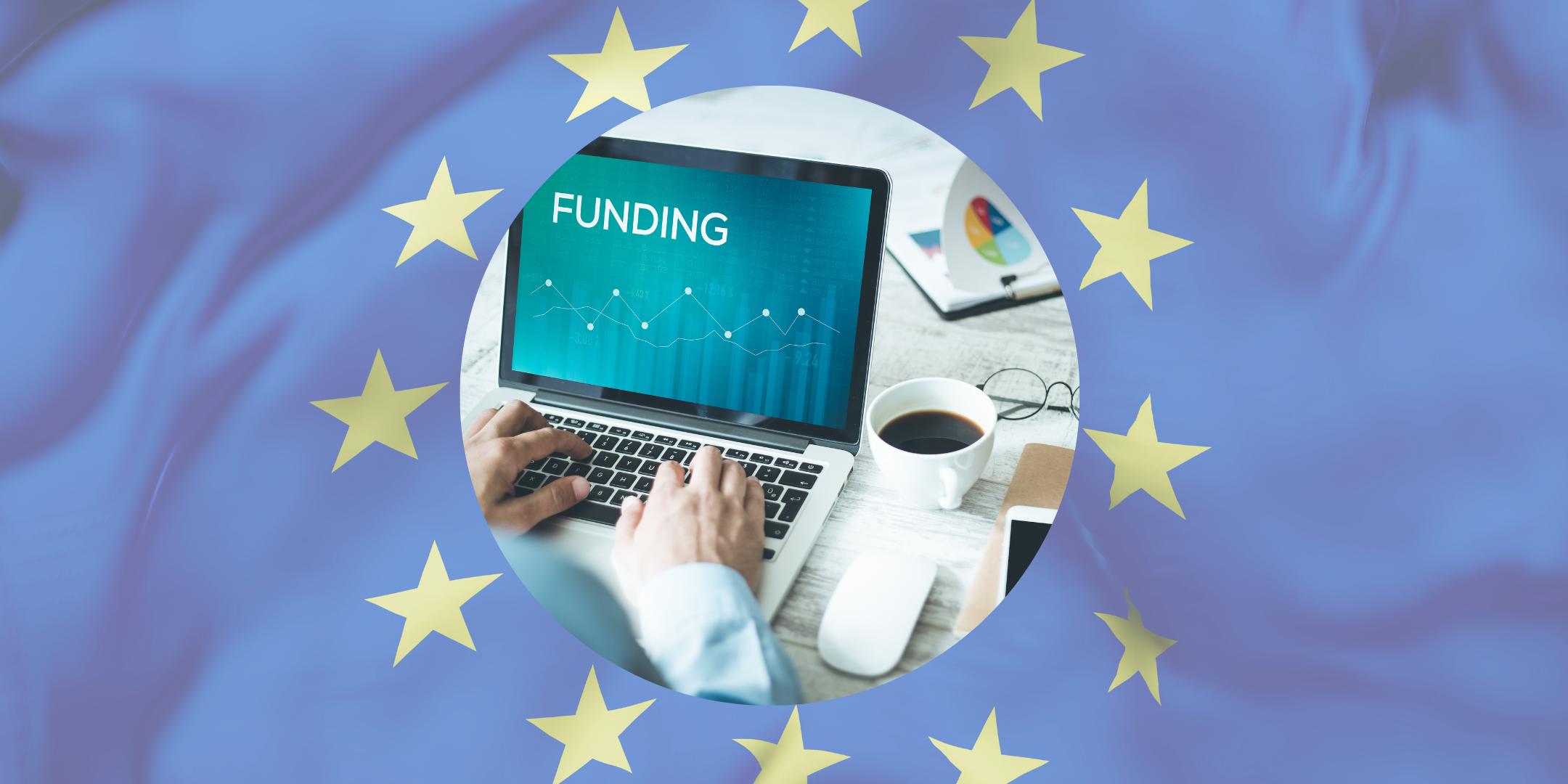 Empowering Quality Education
At the heart of our mission lies the commitment to provide high-quality education to our community. We believe that everyone should have access to top-notch learning opportunities, regardless of their background or financial resources. European funds have emerged as our secret sauce in achieving this vision. These funds, backed by the European Union, have opened doors to a world of possibilities for us.
With this support, we've been able to create free, high-quality education programs that cater to the diverse needs of our community. Traditional funding models often come with limitations, but European funds allow us to push the boundaries of innovation in education. They empower us to go beyond the standard approaches, such as surveys, and create dynamic learning experiences that truly engage and resonate with our audience. During our 5 projects so far, we have trained over 300 people in many of our online and face-to-face sessions, as well as through our self-led e-courses.
Achieving Milestones
Over the past three years, our journey with European funds has been nothing short of transformative. These funds have been the driving force behind our growth, enabling us to achieve significant milestones that wouldn't have been possible otherwise.
Tips for Newcomers
One of the most significant impacts has been on our team. Thanks to European funds, we've been able to bring talented individuals on board who share our passion for education. These new additions have brought fresh perspectives and technical skills that have propelled our projects to new heights.
Moreover, we've had the opportunity to collaborate with a diverse range of partners. European funds encourage collaboration and co-creation, and we've harnessed this spirit to develop cutting-edge digital tools. These tools not only enhance the learning experience but also make our educational content more transferable and adaptable for use by a variety of institutions. From universities and NGOs to municipalities and small businesses, these funds have enabled us to make a meaningful impact across various sectors.
If you're new to the world of European funds and considering them as a potential source of support for your educational projects, we have some valuable insights to share:
Define Your Educational Vision: Before diving in, have a clear understanding of your educational goals and how European funds can align with them. Clarity in your vision will be your guiding star throughout the application process.
Build Strong Partnerships: Collaboration is key. European funds often favour projects that involve multiple partners. Seek out partners who share your passion and can contribute complementary skills and resources.
Demonstrate Impact: European funds are interested in projects that make a real difference. Showcase how your educational initiatives will positively impact your target audience and the broader community.
Really Understand the Call Requirements: Dive deep into the specifics of the call for proposals. Understand the objectives, priorities, and evaluation criteria. Tailor your application to align perfectly with these requirements. Precision and alignment can make a significant difference in the selection process. Read about available funds that your organization can apply for.
Stay Informed: Keep a close eye on deadlines, application requirements, and any updates related to European funding opportunities. Staying informed is crucial to seizing the right opportunities.
To sum up
In conclusion, our journey with European funds has been a remarkable one. These funds have not only fuelled our growth but also enriched our educational offerings and expanded our network of collaborators. Most importantly, they've allowed us to stay true to our mission of providing high-quality education to all.
As we move forward, we're immensely grateful for the relationships we've built and the wonderful individuals we've had the privilege of working with. Stay tuned for more insights and stories from our European fund adventures as we continue to shape the future of education