In these times of uncertainty, fear and loss, be very intentional about what you focus your time and energy on.
Make sure your efforts contribute positively to your life and those around you. Be the light the world needs right now by using your skills to help others. Wake up every day thinking about one thing that will help yourself, your future self or those around you.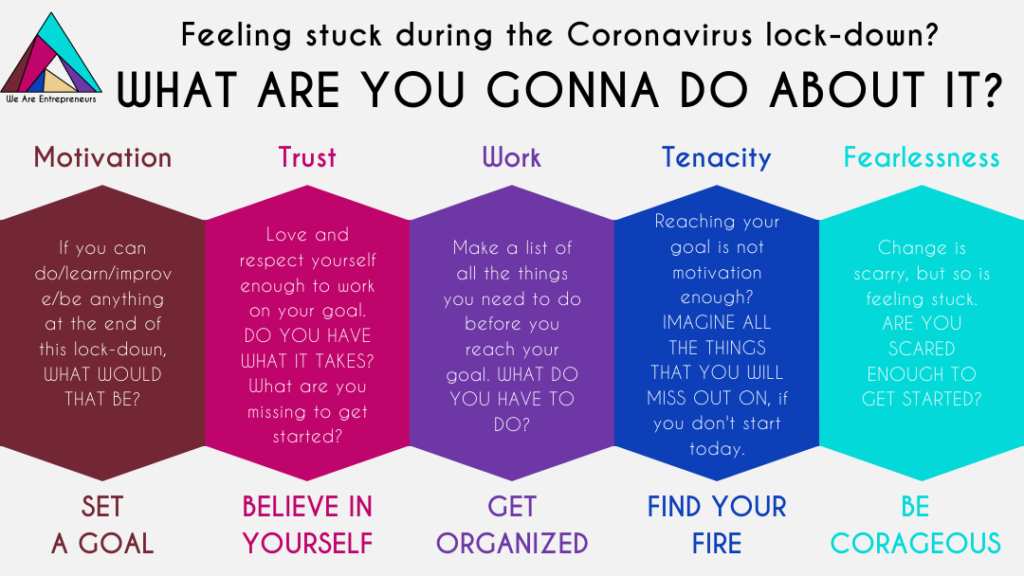 You can start by asking yourself, what is the opportunity here?
70% of people feel stuck in their personal or professional life.
45% say their routine is comforting.
51% feel their daily routine can use a shake-up.
Are you one of those people? The hardest part of Moving Forward is initiating the change. With this lock-down your routine has already changed, your priorities are different, you might need to rethink and restructure big parts of your life.
Build momentum NOW. You have a lot of work to do ahead of you, so why not do it in the right way? Be strategical in your next steps and your decisions, and make sure you are going in the direction you want to go.
If you are not sure about what you can do, try out the Clarity Booster and make sure your actions are taking you where you want to go.
Use the proven business methods from the Move Forward program to build an intentional, successful and fulfilled life. Start by booking a free personal coaching session.