It can be very useful to stop for a moment and align ambitions with plans, especially at a young age. When was the last time you sat down and thought about it? We tend to be 'busy' with small tasks and forget to reset our compass.
Companies do that regularly, why don't we?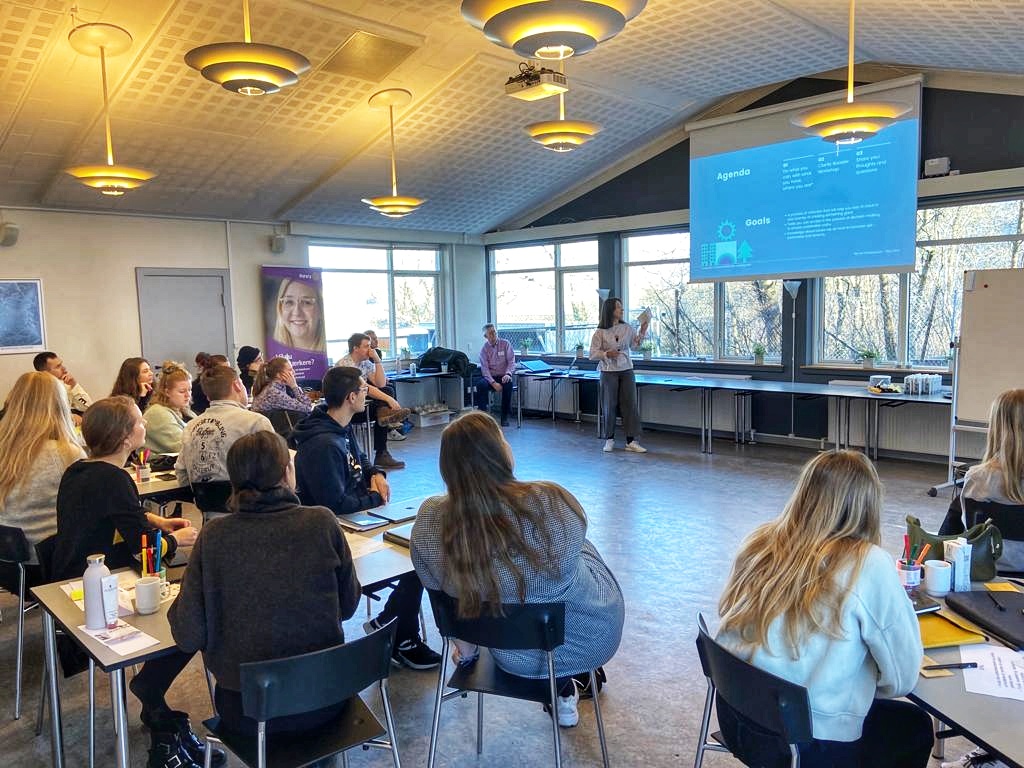 Our discussion at the Rotaract Youth Leadership Academy (RYLA) 2022 led the participants to share their frustrations with sometimes feeling a need to choose one ambition over another.
Even though there is not always a clear answer at the beginning – there are tools that can be of great help.
Have you ever found yourself in a situation where you couldn't decide which way to go next, and when all the options seemed equally favorable? Well, we know the feeling. Perhaps you have just graduated and are thinking about further education or finding a full-time job. Maybe you want to make a major shift in your career and need to evaluate the pros and cons before you finally make that change.
"If one does not know to which port one is sailing, no wind is favorable" (Seneca).
At we Are Entrepreneurs, we apply business and management tools to personal life. Thanks to Rotaract Youth Leadership Academy, we had a chance to test our tool with a larger audience full of young bright students on March 2022. In this article, we come to you to explain our Clarity Booster tool. We designed it for anyone who wants to have some rational reasoning behind their future plans and ambitions. Don't worry, it's not only for students!
So, how does it work?
Clarity Booster is a tool based on a Project Evaluation Matrix, which is a tool used by organizations to evaluate and prioritize project ideas and activities.
The question is: are you working on plans that support your ambitions? The Clarity Booster is designed to tell you which of your ambitions you are supporting the most right now, and thus show you your efforts. You can decide whether you want to continue working on those plans, or change them a little bit based on your desires.
The map of life
While it's very brave and challenging to have high ambitions, it is important to see how an idea or a plan fits into your life at this moment. The tool will help you evaluate whether your ambitions and plans are aligned, and therefore feasible and realistic. Have a look at what's the difference between ambitions and plans, and reflect on your own towns (ambitions) and roads (plans) you want to build on your life map.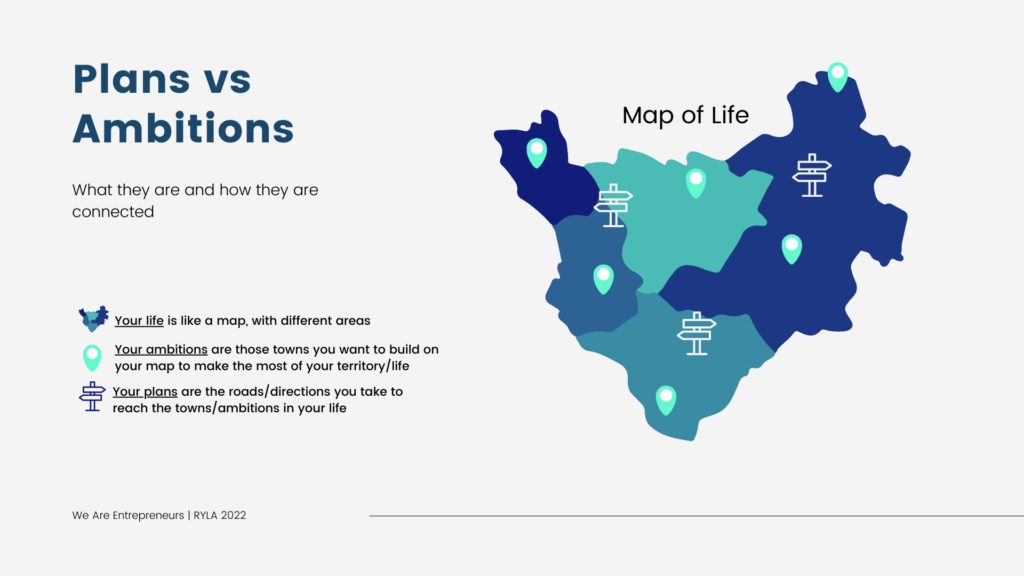 Clarity Booster will help you become more realistic and intentional. At the end of the evaluation, you will get an index that will tell you where you have the biggest match between your ambitions and plans. Bear in mind that the Clarity Booster tool is:
Aiming to display the order of priorities of projects or activities.
Highly subjective and conditioned by your mood at this moment.
Aiming to reflect on whether our plans will take us where we want to go.
Did you know?
There are some biases that we should beware of when planning long-term. We suggest that if you write down the obstacles you foresee, you will prepare better and your goals become more feasible, and achievable. There are 4 types of biases that influence us:
1. Optimism Bias or wishful thinking is our tendency of wanting good things to happen to us and to believe that those things are possible. Sometimes we believe that things will work out in the future no matter what. That is not to say you shouldn't be an optimist, but rather take possible risks into account. This way, we can avoid feeling disappointed if things don't work out how we wanted.
2. Salience Bias is the tendency to focus on things that seem like a big deal while ignoring the ones that may be more worthy of our mental energy. In other words, this means focussing on the shiny things that might lead one astray. Since the shiny things don't make everyone happy, they can be a serious distraction.
3. Projection Bias is the tendency to project current states onto the future, overlooking any element of the circumstances that might change. This type of bias causes us to make decisions that are short-sighted and based on current emotions, beliefs, and values that will not necessarily hold up in the long run.* This is not to say we should limit our ambitions, but to plan in a way that we can stick to our commitments tomorrow, one month later, 2 years later.
4. Hyperbolic discounting is our inclination to choose immediate rewards over rewards that come later in the future, even when these immediate rewards are smaller.* By this theory, we feel more secure when the rewards are already in our hands.
Our Clarity Booster eliminates some biases, takes less than ten minutes to complete and it's for free on our website. It has never been easier to get a quick and precise overlook of your future!
Take the Clarity Booster now and see your results here.
*Sources