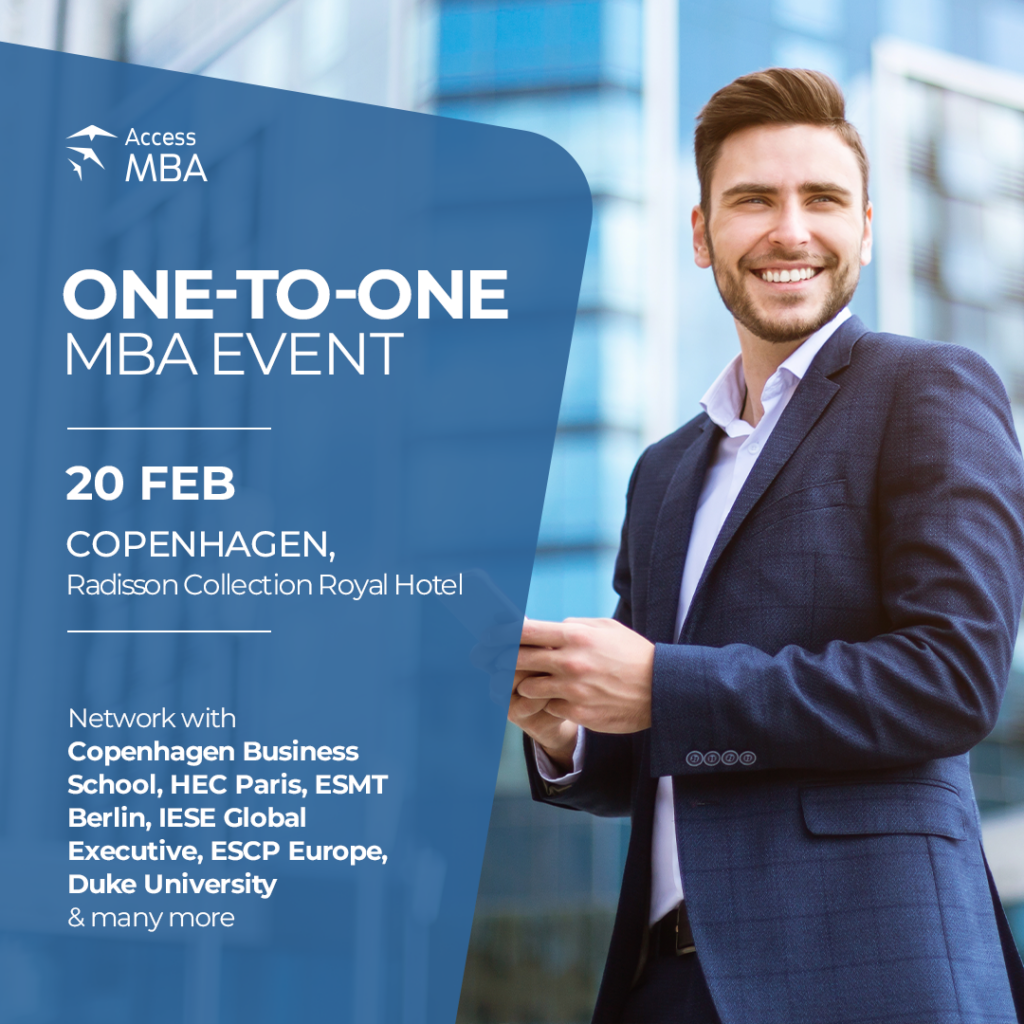 Do you need to upgrade your career in these challenging times? The MBA degree is the most sustainable road for your leadership growth.
At the upcoming Access MBA One-to-One event in Copenhagen, you will get the full package of guidance and orientation to help you choose a top business school for your needs. On 20 February, get ready to meet representatives of international MBA programmes and discover study opportunities that match your goals – all in one place.
Secure your future at Access MBA
You're right – researching business education can be too much to handle. At Access MBA, you get a fully personalised, free service that saves you valuable time and effort. Even before the event, an experienced team of MBA consultants starts by assessing your professional background and profile. By the time you get to the event, you will know which business schools offer the best fit for you – and business schools will be ready to meet you too.
Each 25-minute meeting is an opportunity to impress a top international MBA programme and make them consider you for their class. This year, some of the accredited schools with the most innovative learning environments include Copenhagen Business School, HEC Paris, ESMT Berlin, ESCP Europe, IESE Global Executive, Duke University and many more.
Where will an MBA take you?
The MBA is more than a diploma. It's a journey of personal growth that equips you with new skills and guaranteed job opportunities. The numbers speak for themselves – 87% of alumni report a positive ROI from their graduate business education (GMAC).
As an international MBA graduate, you grow your earning power within months of getting your degree. According to the latest GMAC data, 71% of corporate recruiters agree that employees with business school education tend to earn more. Do you like the sound of that? Join the Access MBA One-to-One event in Copenhagen, Radisson Collection Royal Hotel, and find your business school on 20 February. https://www.accessmba.com/l/abB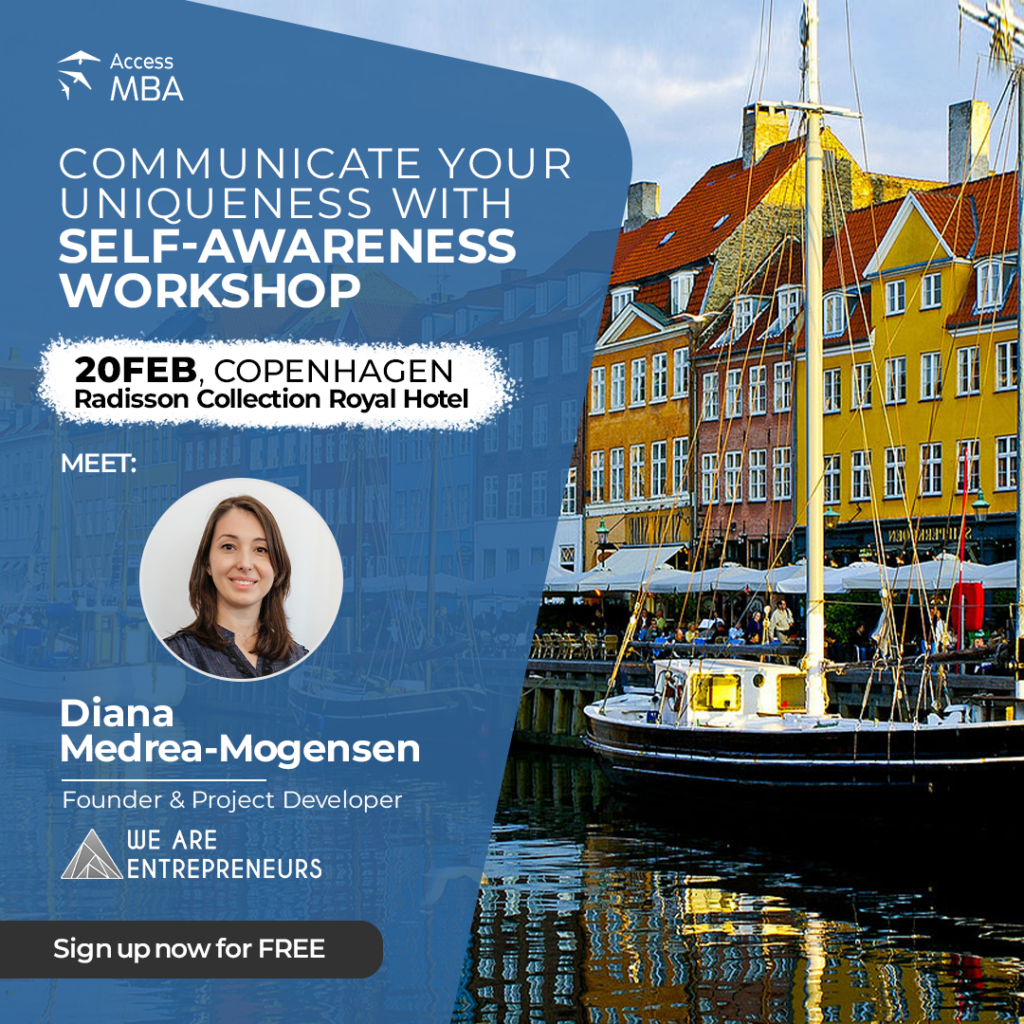 We will be there with a great workshop that provides insight into your soft skills and how to communicate them accurately. See you there.