The Happy Abroad Summit 2021 is in full swing and I am beyond excited to be one of the 22 global experts to contribute to the event.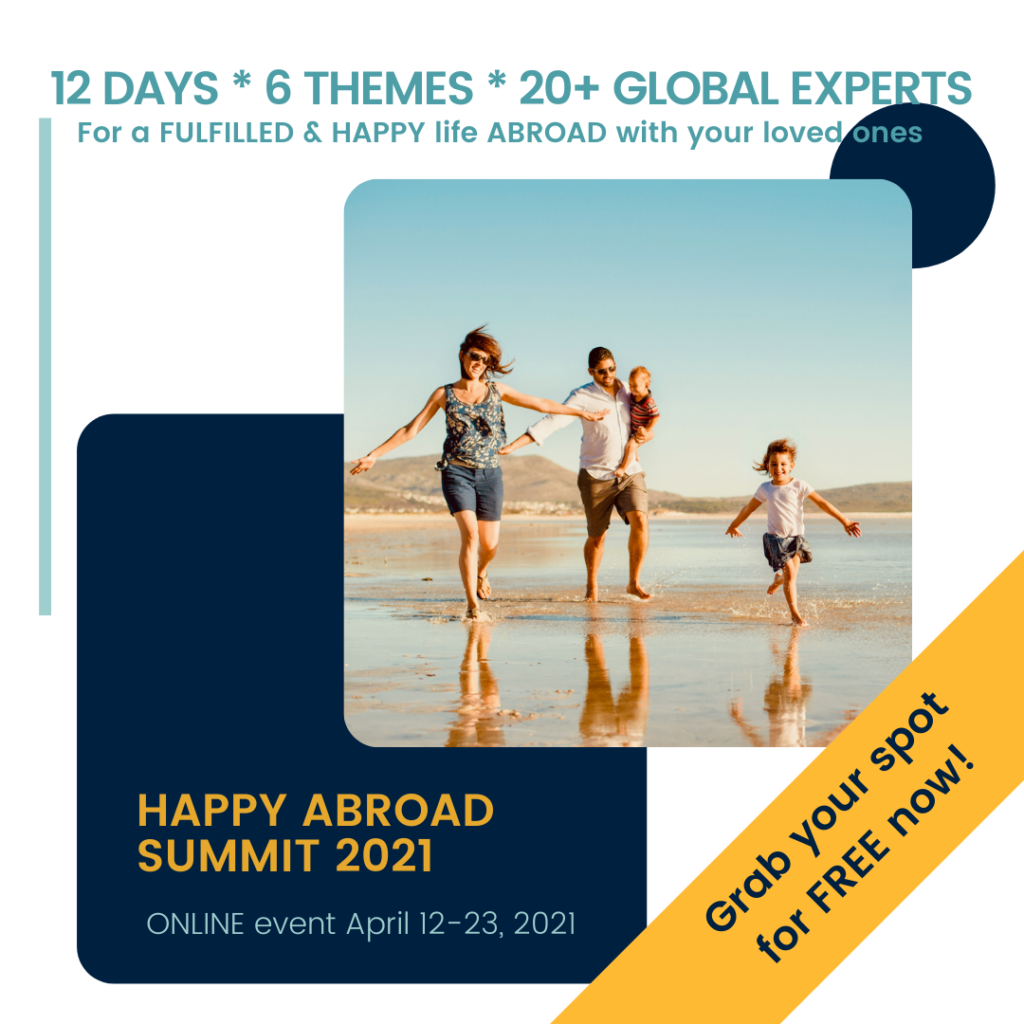 DAY 1: Monday, April 12
Navigate an International & Intercultural Life
DAY 2: Wednesday, April 14
Strengthen your Happiness Skills
DAY 3: Friday, April 16
Discover your Life Purpose & Grow your Career
DAY 4: Monday, April 19
Build Deeply Connected & Intimate Relationships
DAY 5: Wednesday, April 21
Create a Thriving Family Life
DAY 6: Friday, April 23
Establish Sustainable Feel-Good Habits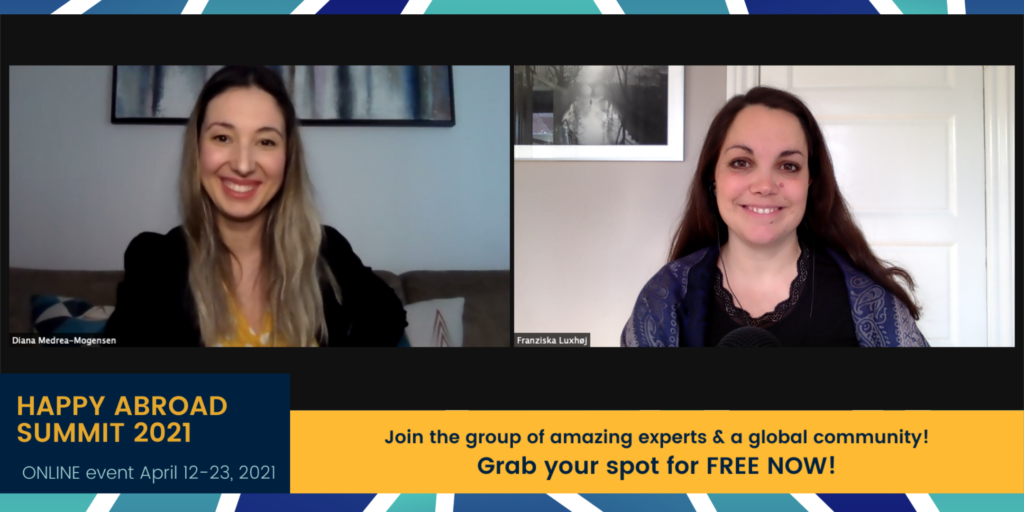 My contribution to how to achieve happiness abroad was around sharing my experience with finding purpose as a long-time ex-pat. I have been living in Denmark for the past 11 years, and 10 years before that in Spain and Sweden. Despite my intercultural experience, It was difficult to settle as trailing spouse in my new country.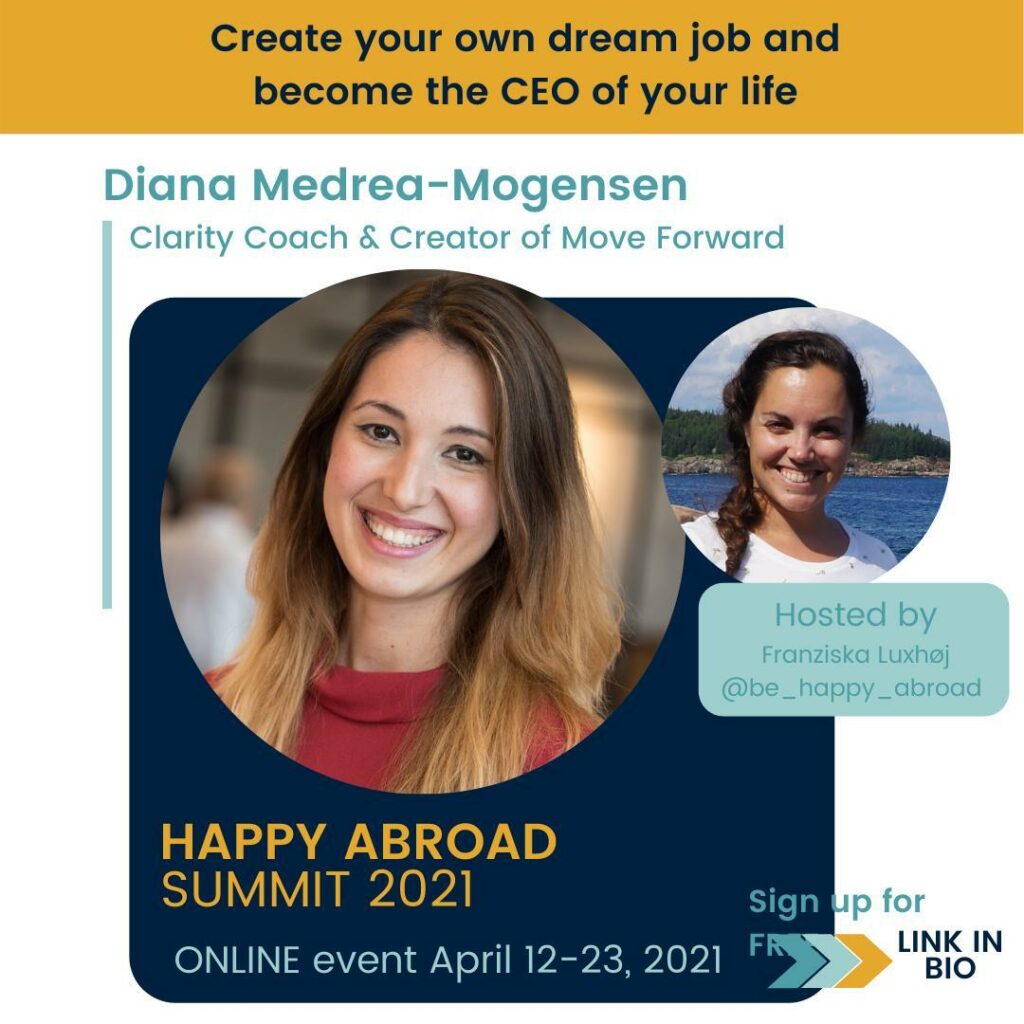 After starting three businesses and taking a business education in Denmark, I now mentor business starters and entrepreneurial minds to become the CEO of their life. ⁠I do this through my program Move Forward.⁠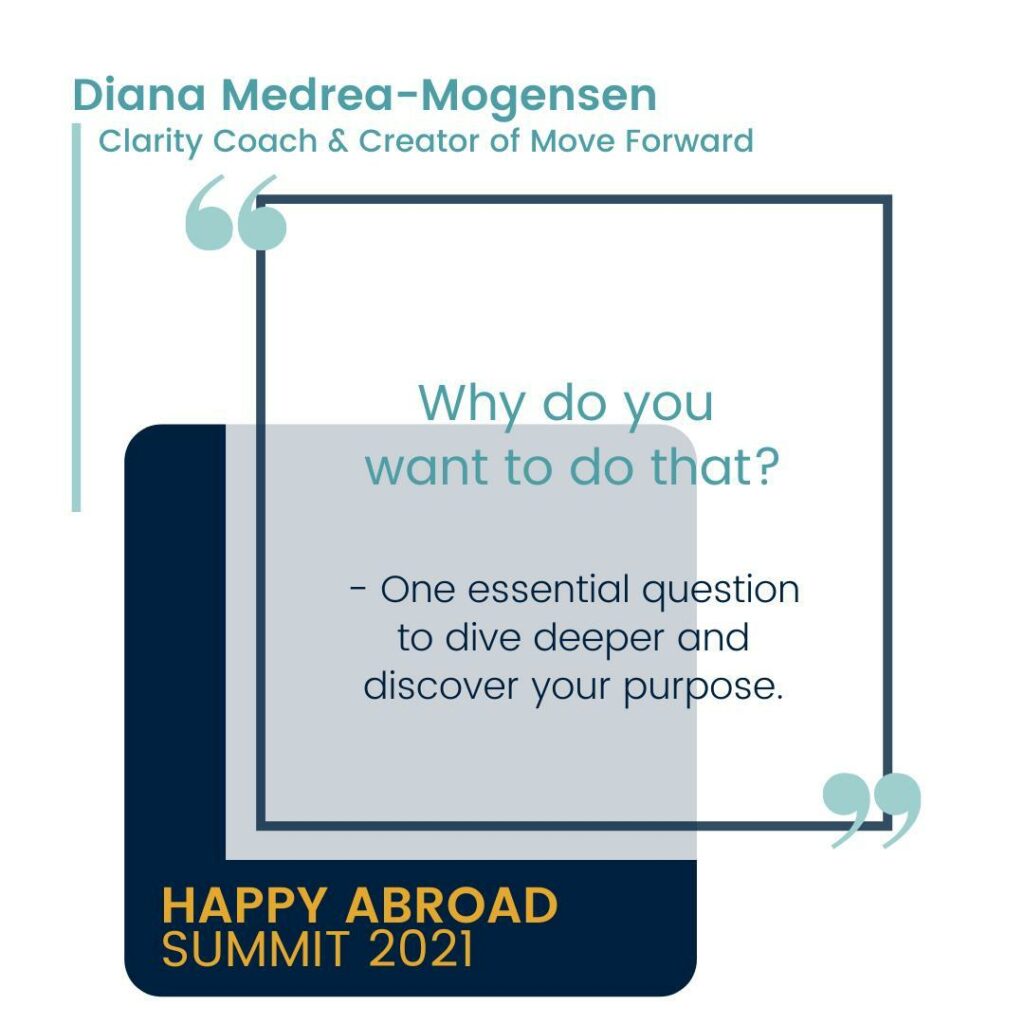 You can still get access to all the interviews from the Happy Abroad Summit, as well as to workshops and other goodies by getting your premium membership. Get exclusive access now.
⁠I will hold an exclusive workshop too. I hope to see you there.